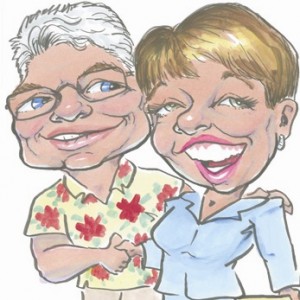 Craig and Linda's customers have learned that the Ultimate Kentucky REALTOR has 2 heads, 4 eyes, 8 limbs and a split personality.
With Craig and Linda, you get two great REALTOR®s for no extra charge — that's one Realtor FREE!
That means TWICE as many good ideas, twice the knowledge, twice the experience.
And two times the opportunity to talk to your broker when you need to, day or night, seven days a week!
Craig and Linda understand that, whether buying or selling a home, your best interests are Their #1 Priority. They've got testimonials and the repeat clients to prove it!
Join Bridgewater Real Estate's family of satisfied customers — call Craig and Linda at (859) 745-8632 today!
"It dawned on me that at the end of our home selling experience, I loved you just as much as I did at the beginning! How many people actually dig their Realtor? When we sell again, we'll be callin' ya."

— Brenda